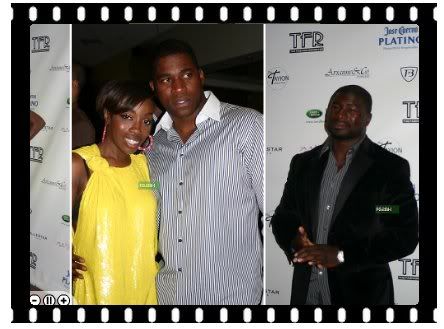 Sometime last month I met
Estelle
and
Ovie Mughelli
at a recent NYC event for the NFL/Fashion industry.
When I spoke to Estelle briefly, she came across as a humble person. She had the DJ play her number one hit song, "American Boy" featuring Kanye West.
Also at the event was Ovie Mughelli who was delighted to see me
after this fiasco
. I'm not sure he'll remember me today!
Estelle took photos with David Banner, Wynter Gordon, A.J Crimson, Razah, and Kerry Khodes. Ovie came and left with no big entourage. (Many thanks to Ra-Fael Blanco for the invite!)
Visit
my online slide show
for all the photos.
Photos: Chi Chi for Feels Good 2 B Home