Senegalese hip-hop artist
Akon
attended the 2007 World Music Awards. At the red carpet, Akon posed with singer Rihanna.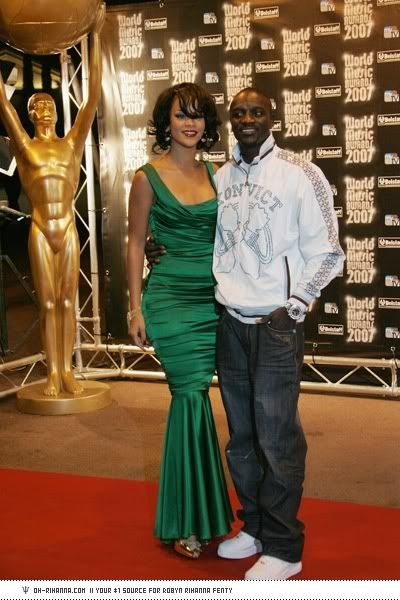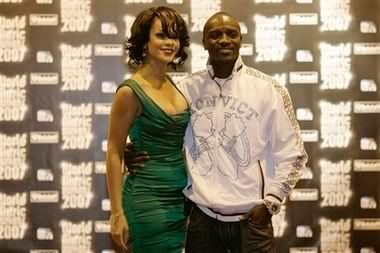 [images via oh-rihanna.com]
As I reported on here earlier, Akon and Rihanna
went on tour
together. And in related news, Akon is going to appear on Timbaland's new album:
Timbaland is so impressed with fellow music stars Gwen Stefani, Akon and Linkin Park, he has asked them to contribute to his new album. The U.s. superproducer is returning to the studio to record the follow-up to his hit record Shock Value - and hopes this will be his most successful yet. [source]
I'm still in between on where I stand on Akon's
on-stage antics
. Let's hope Akon got some of that resolved.
[feels good 2 b home]