Since I last updated, I've been busy reading
Tess Onwueme's
novel, "Shakara: Dance-Hall Queen." Needless to say I have to make this fabulous Naija literature FG2BH's "Book To Know." "Shakara: Dance-Hall Queen" can be purchased on the
African Heritage Press
website for $14.95.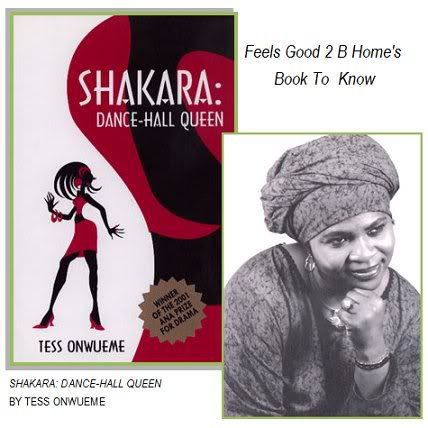 Shakara: Dance-Hall Queen summary:
Shakara dance-hall queen is a gripping drama on the struggle for identity, power and control, engulfing mothers and daughters in a modern city that is sharply split between the rich and the poor. How do these mothers and daughters cope in a world, where their very survival is constantly challenged by the unyielding social and economic forces?
For those in the UK, "Shakara: Dance-Hall Queen" was featured on BBC World Drama Service international broadcast for the fall season of 2004. Check out more details about the broadcast
here
. So if you're just as interested in
reading novels about Nigeria
, do get to know the author by visiting
this site
.
Photos: African Heritage Press