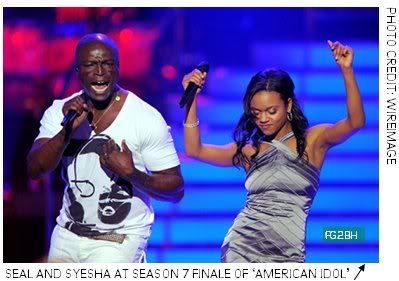 On the season 7 finale of "American Idol", our favorite FG2BH celeb
Seal
performed with Syesha Mercado his hit, "Waiting for You" which you can check out below:
Seal truly treated Syesha as though she was only person in the arena, huh? Check out the proof in the photos...
Heidi is one lucky individual. Anyhow, check out the original verison of Seal's "Waiting for You"....
Seal also did something few male celebs did. He wore the same tee shirt (rather outfit) to two different events. So you already know what that means. Seal has a favorite thing!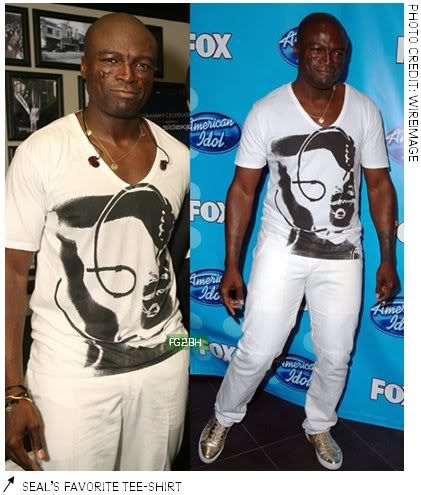 Seal, Heidi and their son Johan were seen picking up some lattes at their local Starbucks in Beverly Hills...
Photos:
FYB
, FLYNET
Rants:
1. Since many people love Naija films how long do you think it'll take for a Naija film to be turn into a successful TV show? I would absolutely love if "Sharon Stone' turns into a sitcom! (This rants sounds like a dream, right??!!)
2. Can our Naija superstars please wear some designer stuff??!?
disclaimer: all rants are in good humor!
Afro/Naija News: