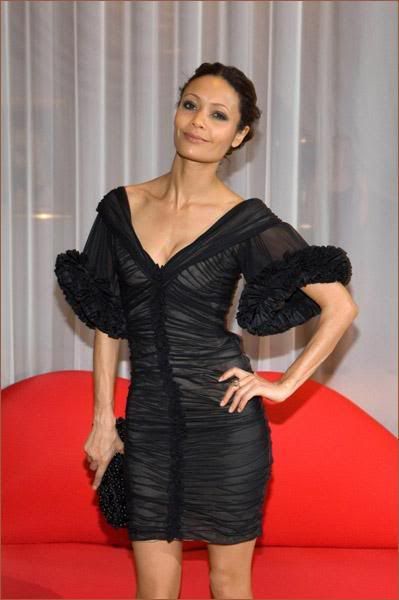 Actress Thandie Newton recently attended the Suka Restaurant at Sanderson Hotel Reopening Party in London looking fashion forward chic.
[photos by Nick Harvey]
Rocking an pleasing purple eye shadow Thandie Newton pose for pictures at Lavender Trust Party in white snug-fit silk dress.
[photos by H Cunningham ]
Thandie went for a retro flapper look at Sam Taylor Wood's Birthday Party.
[photos by Eamonn McCormack]
Thandie was seen rocking the same pair of leopard print shoes first at a store opening and recently at a b'day bash. Which look is on lock?
[Make your decision in comments and head on over to
PLATFORM LAUNCH ACTION
] to vote!