The ever stylish Somalian-born supermodel
Iman
walked down the red carpet at the
Keep A Child Alive
benefit in New York. Iman pose for cameras alongside her rock star husband David Bowie and R&B songstress Alicia Keys.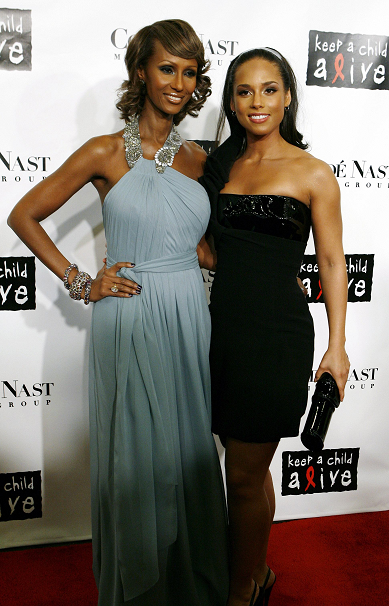 [images via celebutopia.net]
The fourth annual black ball concert for the non-profit organization "Keep A Child Alive" helps to raise awareness about the AIDS epidemic in Africa that has taken nearly 25 million.
Iman's clearly is using her celebrity platform for the better good.
"Keep A Child"
has its headquarters in Brooklyn, New York City.
[feels good 2 b home]