Nigerian author
Chimamanda Ngozi Adichie
, 29, of New Haven Connecticut is featured in "JANE" magazine's 30 under 30 inspirational women of the year.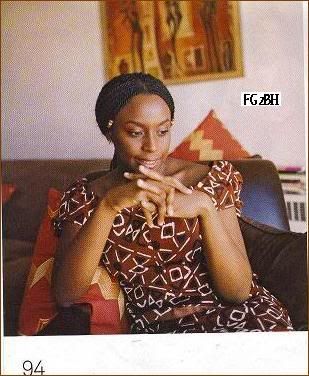 -click on image to see in full-
Adichie in her own words:
"Translating literally from the Igbo language, my name means, "My God will not fall down." With more complexity, it's something like, "My spirit is indomitable." It's quite unique, even for Igboland. I love it and hate having it shortened. I also love that some Nigerians are naming their daughters Chimamanda because of me, which is quite humbling."

[pic credit:
JANEMAG.COM
]